CoAsia secures the largest number of engineers among Samsung Foundry partners
본문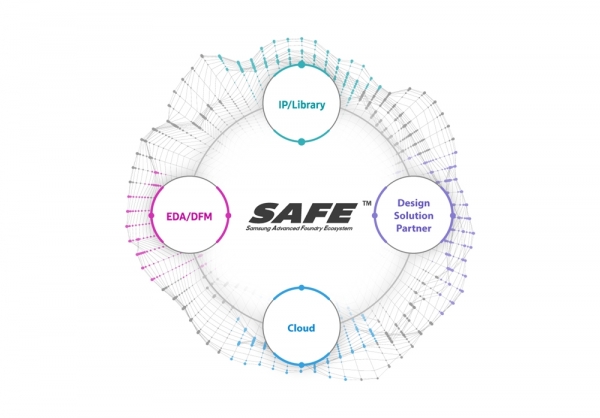 February 17th, 2021 - CoAsia, which has CoAsia SEMI as a subsidiary, an official partner of Samsung Foundry, is rapidly increasing its manpower.
  
According to the industry on the 17th, as of the end of last year, the number of semiconductor design engineers in the CoAsia Group, including CoAsia Semi, was found to be 210.This is more than HANATEC (100 people), Alpha Holdings (80 people), GAONCHIPS (90 people), and ADTechnology (130 people), which are Samsung Foundry Design House partners and rivals of CoAsia. It is reported that CoAsia plans to increase the number of engineers in Taiwan and the United States to a total of 400 by the end of this year.
 
The semiconductor design house acts as a bridge between fabless specializing in chip design and foundry in charge of production.After the fabless writes the chip design code, Design house is in charge of back-end work such as manufacturing and testing wafer masks for production in line with the foundry's process. In the past, Samsung Electronics gave work to design houses in the form of a service (subcontract). But after launching an independent business unit in May 2017, it has expanded the scope of work for design house partners.
If a company is registered as a Design Solution Partner (DSP) of Samsung Foundry, the company can buy wafers from Samsung Foundry and sell them with more money to fablesses. In other words, the company serves as a kind of sales distributor. It has higher added value than simple design subcontracting service projects. Currently, a total of 14 companies, including 7 domestic companies such as HANATEC, Alpha Holdings, GAONCHIPS, Argo, Sesol Semiconductor, and ADTechnology, are registered as Samsung Electronics Foundry DSPs. In April last year, CoAsia SEMIi, a subsidiary of CoAsia, also became a DSP.
    
The model that Samsung Electronics' Foundry Division has paid attention to is the relationship between TSMC and GUC. GUC is TSMC's official design house partner. The number of design personnel reaches 600. GUC handles quite a bit of work excluding large clients. An industry insider said, "The Samsung Foundry Division is also encouraging design house partners to have a manpower equivalent to GUC. It seems that many opportunities will bw given to companies that have achieved the manpower size."
         
It is reported that more than half of semiconductor design personnel in CoAsia Group are Taiwanese. Since the parent company, CoAsia Electronics, is listed in Taiwan, it seems that it has been able to effectively secure overseas manpower compared to its competitors. The ease of securing overseas customers is another competitive edge that CoAsia emphasizes. CoAsia is securing a global customer network through CoAsia Electronics, a distributor that supplies Samsung Electronics' parts to Greater China. It is highly likely to take on orders from various overseas customers through overseas agencies. CoAsia has recently signed a MOU with HANATEC, GAONCHIPS, and Alpha Holdings to share technology, manpower, and infrastructure.
 
Hyung-mo Yang, a researcher at DS Investment & Securities, said, "CoAsia signed two contracts from overseas companies last year, and is carrying out over 10 tasks this year." Also said. "The chip for electronic cigarettes, which is a turnkey order from design to supply, will be mass-produced in June of this year."