CoAsia SEMI held a signboard ceremony for a Samsung Electronics Foundry DSP certification
본문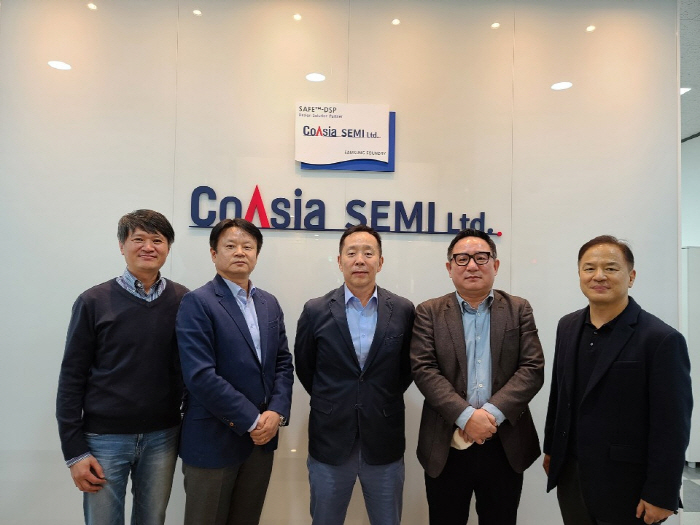 April 28th, 2020 - The CoAsia Group announced on the 28th that it had a signboard event for a Samsung Electronics Foundry DSP certification.
      

CoAsia Group Chairman Lee Hee-joon, CoAsia SEMI President Kim Kyung-ho, and CoAsia Nexell CEO Kang Tae-won attended the event held at the headquarter of CoAsia in Songpa-gu, Seoul. This event was held to commemorate the official selection of Samsung Electronics Foundry DSP and to strengthen the internal solidarity of ongoing projects.
       
CoAsia is a Samsung Electronics Foundry's dedicated DSP, and is considered to have its own technology and sales power at Samsung Electronics Foundry. Currently, it plans to focus on expanding its appearance by increasing its workforce from 125 to 210 this year.
           
A company official said, "We are responding to the top-tier customers with global A-class engineers who have experienced actual micro-processing and technological synergy of CoAsia Nexell." "By simultaneously targeting the U.S. market and the Chinese market, it will become a key DSP that will expand both Samsung Electronics foundry and global markets."